Traumatic Injury & Fracture Treatment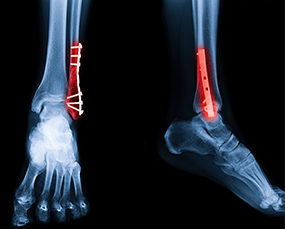 Trauma is a common cause of visits to a physiotherapist. Both soft tissue damage (muscle, tendon and ligament injury) and a bone injury, such as a fracture, are common reasons. Depending on the type and degree of trauma, other parts of the body can also be injured, such as organ contusion, concussion, or a more serious injury. Traumatic Injuries can be caused by playing sports, a fall, or a motor vehicle accident, among other causes.
Read More
Traumatic Injury Recovery
Traumatic injury recovery and treatment can be complex. That's why an experienced physiotherapist is vital for optimal recovery.
Whether you're an athlete or not, a tailored treatment plan will be implemented to restore function to the injured area. We also address other areas of your body that may have been affected.
Read More
To book an appointment, Call Us today at 416-691-3943 or contact us here.