Manual And Manipulative Therapy Treatments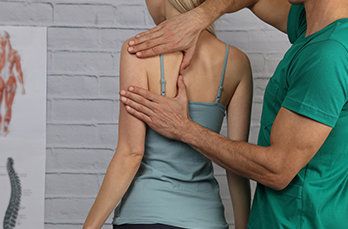 What is Manual and Manipulative Therapy?
Manual therapy, also known as mobilization or manipulative therapy, is a form of hands-on treatment where a physiotherapist carefully moves the tissues and joints of the body to restore movement and relieve pain.
Read More
When Can It Be Used?
Manual and manipulative therapy is effective in regions throughout the body. For example,in the head, manual therapy, headaches and jaw pain. Within the neck, this therapy is used to treat chronic neck and spine pain, whiplash, and radiating nerve pain.
Read More
Benefits of Manual and Manipulative Therapy
In cases like chronic or acute shoulder pain, manual therapy can reduce discomfort.
Read More
To book an appointment, Call Us today at 416-691-3943 or contact us here.