Women's Prenatal & Postpartum And Pelvic Health Physiotherapy Treatment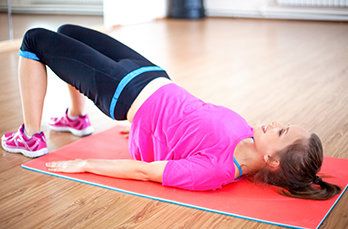 Over a woman's lifetime it is very common to experience issues with pelvic health. Physiotherapists are trained in many techniques that assist in addressing common pelvic health problems.
Read More
Prenatal and postpartum physiotherapy
Prenatal and postpartum physiotherapy consists of specialized movements, stretches, and exercises that target prenatal and postpartum hip, back, pelvis, and other joint and muscle pain resulting from pregnancy.
Read More
Bladder and Bowel Incontinence
Stress urinary incontinence is when you leak urine due to increased abdominal pressure (from sneezing/coughing/jumping/laughing/lifting).
Read More
Dyspareunia
Painful intercourse, or dyspareunia, can be treated with manual therapy and exercise. Our pelvic floor physiotherapist will begin by describing the role of the pelvic floor musculature in the pain cycle.
Read More
Pelvic Organ Prolapse (POP)
Pelvic organ prolapse is when the muscles and tissues supporting the pelvic organs such as the uterus, bladder or rectum become weak or loose.
Read More
Diatasis Recti
Another important area to look for postpartum is the abdominals. Sometimes during pregnancy you can have a separation in your abdominals, also know as diastasis.
Read More
To book an appointment, Call Us today at 416-691-3943 or contact us here.