Shockwave Therapy Treatment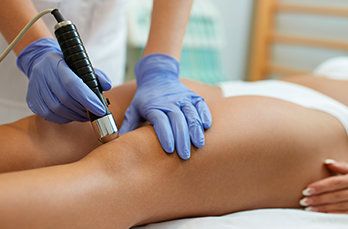 What Is Shockwave Therapy?
Extracorporeal Shockwave Therapy (ESWT), commonly known as shockwave therapy, is a non-surgical procedure used to treat chronic conditions of the musculoskeletal system.
Read More
What Conditions Can Shockwave Therapy Treat?
This treatment is commonly used for conditions such as plantar fasciitis, Achilles tendonitis, tennis elbow, shoulder tendonitis, and other tendon problems.
Read More
How Does It Work?
Shockwave therapy accelerates the generation of collagen, which is necessary for myoskeletal and ligament repair.
Read More
To book an appointment, Call Us today at 416-691-3943 or contact us here.