Tendonitis & Tendinopathy Treatment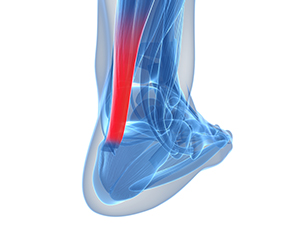 What is Tendonitis?
Tendons are flexible but inelastic cords of fibrous collagen tissue that attach the muscles to the bones throughout the body.
Read More
What is Tendinopathy?
Tendinopathy occurs when small tears of the collagen within and around the tendon are caused by long-term overuse. As time goes on, this overuse leads to a deterioration of the tendon that, unlike tendonitis, does not involve significant inflammation.
Read More
Treatment
Your treatment will vary greatly depending on whether the tendon issue is caused by inflammation, as with tendonitis, or by long-term degeneration, as with tendinopathy.
Read More
How Physiotherapy Can Help
For both tendonitis and tendinopathy, flexibility and strength training guided by a physiotherapist can begin immediately. An individualized rehabilitation schedule is necessary because every injury is unique and the lifestyle and goals of patients can range.
Read More
To book an appointment, Call Us today at 416-691-3943 or contact us here.