Mobilisation of the Neuroimmune System, by NOIGROUP
Dr. Robert Johnson, PT, DPT, OCS
Course Instructor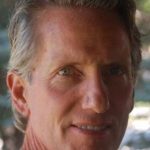 Robert is Co-Owner and Director of Residency Education for ACHIEVE Manual Physical Therapy in Chicago, IL. He is past – Chair of the Orthopedic Specialty Council of the ABPTS, serving on the committee for two consecutive terms from 1999-2007.
He is a practicing clinician specializing in manual therapy, spinal dysfunction and persistent pain management since graduating from Northwestern University in 1979. He is a former faculty member of Northwestern University Medical School. He was formerly Director of Education for NOI US, and is currently a Senior Instructor for NOI US. He has had the privilege of teaching with David Butler/NOI since 1999 in the area of neurobiology, pain science and clinical neurodynamics. Mr. Johnson continues to teach clinically relevant neuro-orthopedic seminars locally, nationally and internationally.
Open to a limited number of participants, all must be registered health professionals such as PT/OT/MD/DC/RMT/CAT/Kin
Course Dates
October 13-14, 2018
Course schedule Sat & Sun 8am-4pm​
Fees
$550+HST, includes course materials.
Course Location
East Toronto Orthopaedic & Sports Injury Clinic
1577 Danforth Ave. Unit 4 Toronto, M4C 1H7
416 691 3943
www.mytorontophysio.com
Course Description
Mobilise – to prepare, to awaken and to move.
NOI's classic, longest running course, Mobilisation of the Nervous System, has evolved. Based on the latest evidence, the course has been completely updated and re-written 'from the basic science up'. The research is compelling – the immune system via its interaction with the nervous system is a critical player in learning, memory, movement and sensitivity. This new understanding integrates peripheral and central processes and targets therapy towards healthy neuroimmune balance.
This comprehensive lecture and hands-on course integrates the latest research on neurodynamics and neuroimmune science to provide a clinical reasoning framework to identify those patients who will benefit from neuroimmune mobilisation. The course then updates and refines the essential practical skills to examine and manage the physical health of the nervous system – skilled, safe and appropriately timed handling techniques are covered in detail during labs and practical sessions.
Course aims
To provide a basic knowledge of neuroanatomy, neurodynamics and patho-biology related to the manual examination of the nervous system.
Teach safe and effective diagnostic skills in the examination and interpretation of physical dysfunction of the nervous system.
Present neurodynamic movements and techniques as antigenic.
Provide new therapeutic narrative for explaining symptoms in conditions with altered neurodynamics.
Deliver a deeper understanding of known, 'tough' clinical presentations such as chronic nerve root problems and persistent entrapment pathologies.
For more information visit noigroup.com
For further information please contact course host Danny Kuzmich