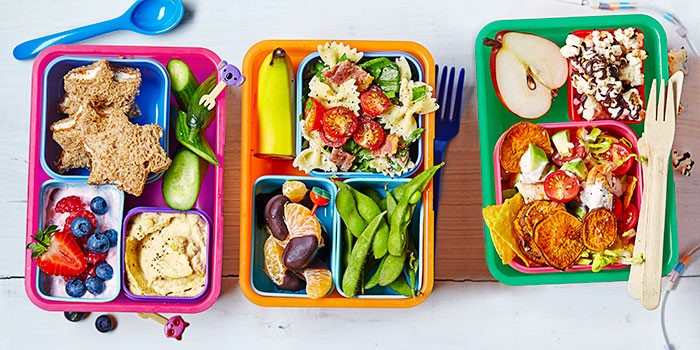 Making School Lunches Fun for Everyone!
By: Melissa Murray, RD, CDE
It's almost time for back-to-school and that means finding a lunch that's nutritious and delicious for your child! Many parents dread the lunch that comes back day after day or the child that dreads the daily sandwich. The tips below can help make school lunches fun again!
What to Pack:
Include a variety of foods, food groups & colours so that it's visually appealing & balanced
Include foods that are crunchy, hard, and that won't mush in the lunchbox or backpack
Include finger foods that are fun to eat, perhaps with a tasty dip like hummus or tzatziki
Include snack-type foods that can be eaten quickly or eaten throughout the day, for those that eat slower or are overwhelmed with large amounts of food
Water or milk to drink. Try flavouring with lemon, cucumber or mint!
Examples:
Veggie sticks, hummus, whole grain crackers and cheese
Yogurt, fruit, meat & cheese roll-ups
Hard-boiled eggs, whole grain crackers, veggie sticks & guacamole
Homemade chicken nuggets, cucumber sticks, tzatziki, low-sugar granola bars (or homemade!)
Canned tuna, pita, fruit salad
Quesadillas, homemade muffin, yogurt
Other Tips:
Include your child in the planning! Ask them what fruit, veggie they want to bring & what they don't like in their lunch box. Ask them what their friends bring to school.
Bento boxes are popular with kids. They separate foods and help to keep textures intact.
Cut sandwiches or fruit into fun shapes or make designs out of them!
**Have questions about picky eating, meal prep/planning or others? Phone 416-232-2343 to see Melissa at Trilogy Physio, West Toronto location. Follow along for more tips @healthy_me.l on Instagram
0 Comment