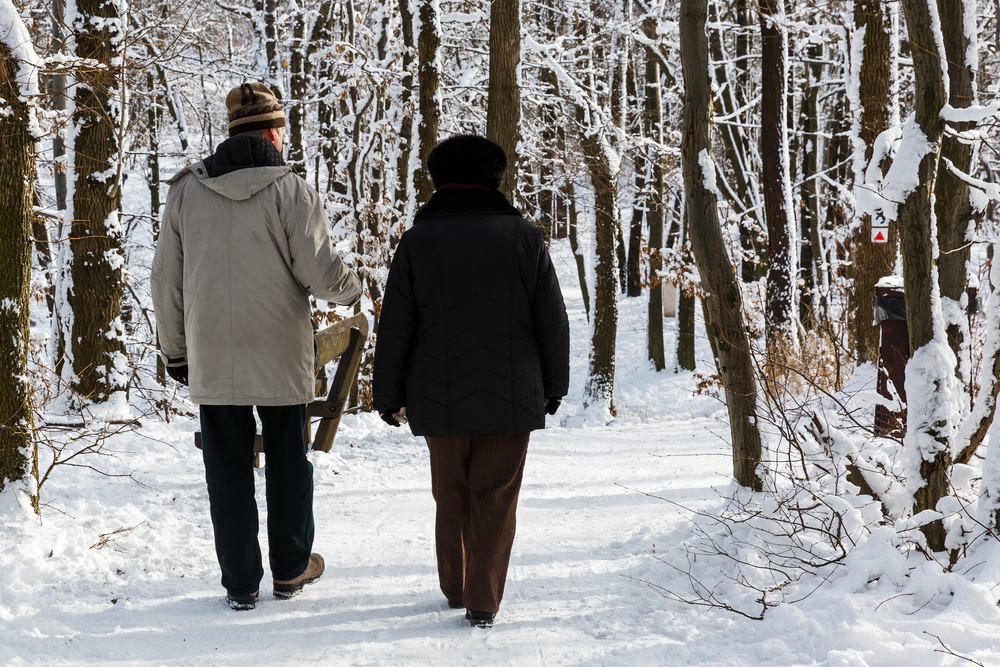 Fall Prevention in Seniors
By: Ty Agha, Registered Physiotherapist
Winter can be a magical time of the year. From celebrating the holidays to spending time skiing, there's plenty to do in the winter months. However, this is also the time when a lot of older adults tend to have falls indoors and outdoors. The numbers are staggering; almost 33% of community-dwelling older adults and 50-75% of older adults living in nursing homes fall annually. In the US, every 15 seconds, an older adult is seen in the emergency department for a fall related injury. It is also one of the leading causes of both non-fatal and fatal injuries in older adults.
There are certain risk factors that increase your chances of having a fall. For individuals who have had 2 or more falls in the past year or are taking 4 or more prescription medications, the risk for falls is high. The risk is moderate if you have had a single fall or a near fall in the last year along with frequent slips and trips. One of the consequences of falling is the development of a fear of falling which can lead to a reduction in physical activity. This often leads to physical deconditioning, leading to further deficits in balance and general mobility. Overall, falls can have a massive impact on your quality of life.
Although we can't do much about the snow and ice outside, there are steps you can take to prevent falls at home and outside. The following list can get you started:
If there are objects lying around on the floor or on the steps, such as shoes, books, papers, etc. make sure you move them away.
Remove loose rugs or use non-slip backing to make sure the rugs don't slip.
Place a non-slip mat in the bathtub.
If you need support to get in and out of the tub, have grab bars installed in your bathroom.
Ensure that there is a light switch at the top and bottom of the stairs.
If you walk on or around wires such as telephone or lamp cords, make sure they are taped or coiled.
Make sure there are night lights between the bedroom and bathroom so you can see where you are going.
In the kitchen, move your frequently used items to lower shelves and minimize or avoid using a step stool.
Use an anti-slip traction aid like traction sand from your local hardware store to sprinkle around the outside of the house when it is icy.
Use a grip on your outdoor walking shoes to improve traction on icy surfaces. You can get these from most footwear stores.
It is also a good idea to make sure that you follow your physiotherapist's advice regarding the use of walkers or canes if they have been prescribed to you. If you haven't seen a physiotherapist for a fall risk assessment screen, this might be a good time to schedule one. You should also get your eyes checked annually and have a medication review with your pharmacist and physician if you are taking more than 4 prescription medications. If you are recovering from a fall, you can also see a rehab professional to help get you back to your normal daily activities.
0 Comment