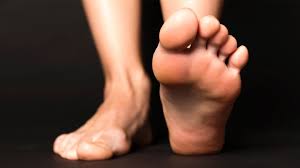 Chiropody
Good physical health starts at the feet.  Often, we don't give our feet much thought but, anyone who has had a painful blister knows how important they are to our daily life. If you have a foot problem, the good news is most extended health plans cover Chiropody services. And a referral from your family doctor is not required.
A Chiropodist is a primary health care practitioner who specialises in diseases and dysfunction of the foot. We assess, treat and manage a variety of skin, nail, muscle, tendon and biomechanical disorders.
As a Chiropodist, it is my goal to help everyone have healthy feet. I see patients of all ages: kids, teenagers, adults and seniors. Some common conditions I can help you with are:
Ingrown Toe Nails
Foot Pain
Custom Foot Orthoses
Calluses and Corns
Nail Care
Fungal Infections
Warts
Neuromas
Medical Grade Compression Socks
Diabetic Foot Care
Children's Foot Problems
Nail and soft tissue procedure
I am looking forward to helping residents of the Kingsway get back on their feet. If you have any additional questions, come visit me! I am located at Prince Edward Drive and Bloor Street at Trilogy Physiotherapy.
Alexandra Misiak H.B.Sc., D.Ch.
Registered Chiropodist
0 Comment