Registered Physiotherapy, Orthopaedic & Sports Injury Clinic Bloor West
Bloor West
Trilogy Physiotherapy
324 Prince Edward Drive South Suite 1A, Etobicoke, ON, M8Y 3Z5
Phone:

416-

232-

2343
Fax:

416-

233-

4057
Our Bloor West location is in the heart of The Kingsway neighbourhood at Suite 1A, 324 Prince Edward Drive South (at Bloor), inside the Prince Edward Medical Building.
Getting Here
By transit: We're a 3 minute walk southeast of Royal York subway station (take the Grenview Blvd exit out of the station).
By car: Free parking is available in the parking lot behind the building.
By bike: There is a bike rack in front of the clinic.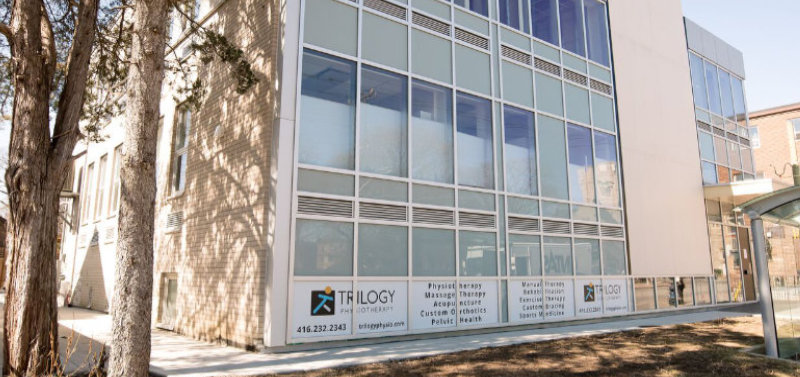 Services
Practitioners